Global Freedom Movements: An International AFA Conference
We are delighted to announce our October conference:
Global Freedom Movements
October 5 and 6
a two-day conference
It's apparent that there's a wind – a STRONG wind – of freedom gusting across the globe. Brazil's new President Bolsonaro; Italy's Deputy Prime Minister Matteo Salvini, the Brexit movement, the election of Donald Trump here in the US, and the election of Boris Johnson as Prime Minister in England – these are just a few examples of people rejecting freedom-destroying policies and attitdues, and embracing, wherever possible, choices that speak of freedom, self-determination, sovereignty for themselves and their nations.
This conference will bring leaders of freedom-fighting movements from around the world together in one place: Los Angeles, California. We'll be able to 1) discuss and explore the various issues nations are contending with and difficulties they're facing; 2) share, compare and contrast the various strategies used for addressing them; 3) create an opportunity for networking, sharing, collaborating, and to make public statements in ways that might not be permitted elsewhere. Speakers will include politicians, scholars, activists and journalists for a broad and well-balanced examination of the current state of the fight FOR freedom and AGAINST tyranny.
Join us for an extraordinary two-day conference where we bring together these key players from all over the globe to hear the stories of the battles they're waging, what the specific faultlines are, the successes and challenges they're facing, and what we can do to empower these freedom fighters.
Already-confirmed speakers are: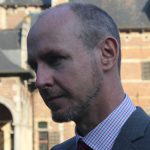 Daniel Hannan – British author and politician, noted as the architect of the #Brexit movement and current Member of the European Parliament since 1999. He is also the author of nine books including New York Times bestseller Inventing Freedom: How the English-Speaking Peoples Made the Modern World.
Dr. Thierry Baudet – Dutch jurist and philosopher. He published ten books about conservative thought in the Netherlands and a recent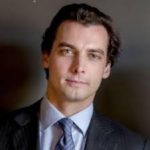 one, The Significance of Borders: Why Representative Government and the Rule of Law Require Nation States in English. Dr. Baudet worked as a tv and radio pundit before founding a thinktank named "Forum for Democracy" (FVD). In 2016, Baudet turned FVD into a party, which just topped the nationwide polls in the March 2019 Provincial and Senate elections. Dr. Baudet is a strong proponent of sovereignty, controlled immigration, and a return to conservative aesthetics and values.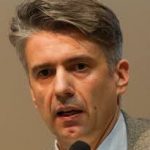 Marc Jongen – German Philosopher and Member of the Bundestag. He is Spokesman on cultural policy for the "Alternative for Germany" (AfD) parliamentary group and member of the AfD's federal policy commission. In 2017 he gave a speech at Bard College on populism in politics, against which numerous US-intellectuals protested in an open letter – video of his talk at Bard is here.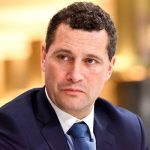 Steven Woolf – Member of the European Parliament representing the UK from 2014 until 2019. During the momentous 2016 United Kingdom Referendum on leaving the European Union (Brexit) Steven played a key role in the debate and in particular led on the crucial issue of immigration. Since leaving the European Parliament Steven founded the Centre for Migration and Economic Prosperity, CMEP, a think tank that argues for sensible, controlled immigration policies.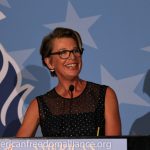 Katie Hopkins – British journalist and activist whose advocacy for freedom and cultural sovereignty has placed her on the front lines in many of these arenas. She was electrifying at the David Horowitz Freedom Center's West Coast Retreat in April, and her documentary, Homelands, is a poignant tale of what's happening in Europe today. In addition, her keynote speech at AFA's Heroes of Conscience Dinner in August 2019 has been a blockbuster hit.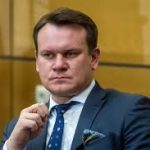 Dominik Tarczynski – member of the Poland Law and Justice Party, member of the European Parliament, Vice Chair of the European Conservatives Group, who rose to international visibility when he invited Alexandria Ocasio-Cortes to visit an actual concentration camp.
Trevor Loudon – author, filmmaker, and public speaker from Christchurch New Zealand. He is the author of Barack Obama and the Enemies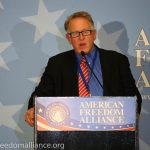 Within, and The Enemies Within: Communists, Socialists and Progressives in the U.S. Congress, which became the basis for the documentary Enemies Within, released in 2016. A Fellow of the American Freedom Alliance, Trevor is currently working with the Capital Research Center on the film series America Under Siege.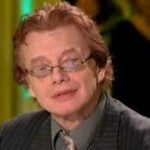 Guy Milliere – Distinguished Senior Fellow of the Gatestone Institute and a Fellow of the American Freedom Alliance, Guy has published over 40 books on France, Europe, the United States, Israel and the Middle East, and has published thousands of articles in France, Israel and the United States.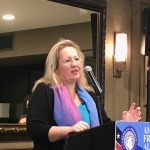 Elisabeth Sabaditsch-Wolff – Austrian speaker and author. Her free speech case went all the way to the European Court of Human Rights where she lost, in a case that bodes ill for free speech throughout Europe.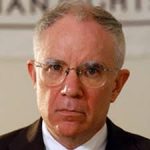 Aaron Rhodes – an international American human rights activist, university lecturer and essayist based in Hamburg, Germany. He is a co-founder of the Freedom Rights Project, a human rights research initiative and think-tank. He is also President of the Forum for Religious Freedom-Europe. Most recently he published a seminal book The Debasement of Human Rights: How Politics Sabotage the Ideal of Freedom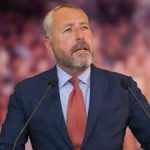 Mischaël Modrikamen – Belgian right wing politician and lawyer. He is the co-founder and leader of the People's Party. He is the vice-president of the Alliance for Direct Democracy in Europe (ADDE) and the publisher of Le Peuple.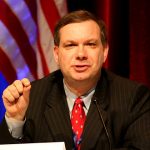 John Fund – National affairs columnist for National Review. He worked for the Wall Street Journal for more than two decades, starting in 1984, and was a member of the newspaper's editorial board from 1995 to 2001. Fund has written for Esquire, Reader's Digest, Reason, and the New Republic and is the author and co-author of several books including Stealing Elections: How Voter Fraud Threatens Our Democracy. He is also an expert on populism, and has written and spoken extensively on issues relating to European politics.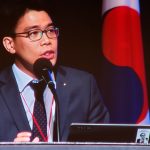 Dr. Daniel Pyungse Cho – Research Fellow at Truth Forum, an intercollegiate organization in Korea dedicated to educating the young generation on the conservative values of individual liberty and the threat of totalitarianism. He specializes in North Korea and the infiltration of its ideologies in South Korean colleges and schools. He is a regular contributor to several Korean news sites and magazines. He currently lives in Maryland translating and writing books on conservatism.
Matthew Tyrmand – a dual Polish and American citizen strongly motivated by the goal of making Europe Westphalian again He is a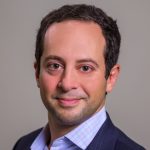 journalist, a columnist, and an author and an occasional political adviser, on an ad hoc basis, to members of Polish and other European right wing political parties. Mr. Tyrmand is a Claremont Institute Lincoln Fellow, a Conservative Partnership Institute Haggerty-Richardson Fellow, and a member of the Philadelphia Society.
Roman Haider – Member of the European Parliament in the Identity and Democracy (ID) group since July 2019. Prior to that, he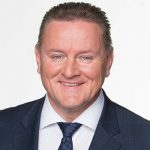 was an Austrian Freedom Party (FPÖ) Member of Parliament since October 2008. He has been an election observer in numerous OSCE-election observation missions around the world, a member of the Austrian Delegation to the OSCE Parliamentary Assembly since 2013, and a member of the Council of Europe Parliamentary Assembly since 2018.
And others to be announced soon.
The conference will take place over two days, October 5th and 6th. In addition, there will be a VIP dinner on October 5th, with most of our speakers attending including Daniel Hannan, and with Thierry Baudet to keynote. The dinner itself will be one of the most unique events in Los Angeles. We promise – you will NOT want to miss a minute of any of this!
Tickets are available here, as are sponsorship opportunities.
Don't wait, as tickets will sell out.