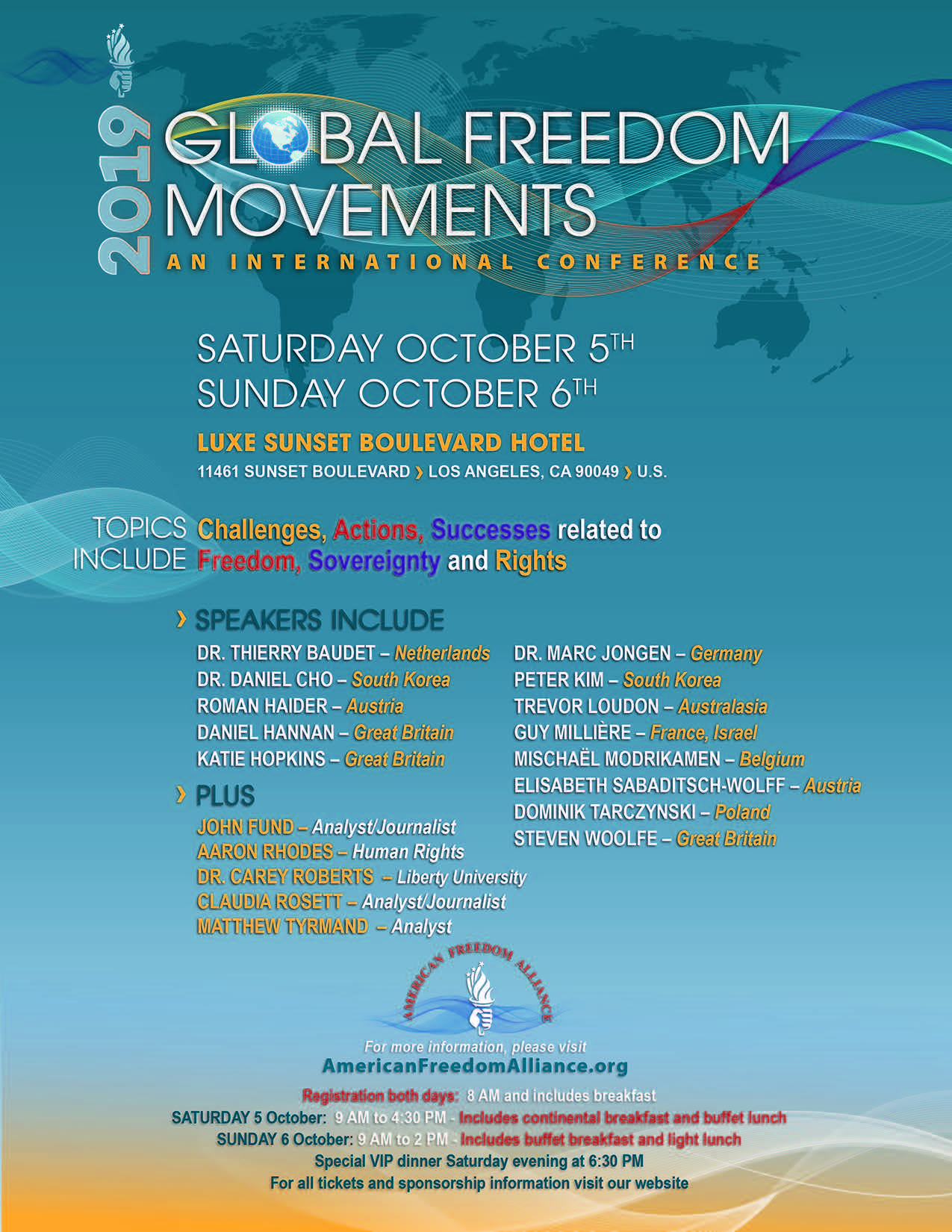 Join AFA and be part of the defense of freedom
About AFA:
The American Freedom Alliance is a non-partisan, non-profit organization which promotes, defends and upholds Western values and ideals. AFA hosts a wide range of events to educate, build alliances and advocate for the defense of Western Civilization against these five specific threats:
Global governance

Radical environmentalism

Islamization of the West

Biased media

Destructive academia
Sign up to be on our mailing list.
RECENT EVENTS
and COUNTLESS more including Trevor Loudon, Bill Whittle, Michael Walsh, Peter Wood, Pete Peterson and Charlie Kirk on our youtube channel here

Click on the right to be a part of our fight for freedom.